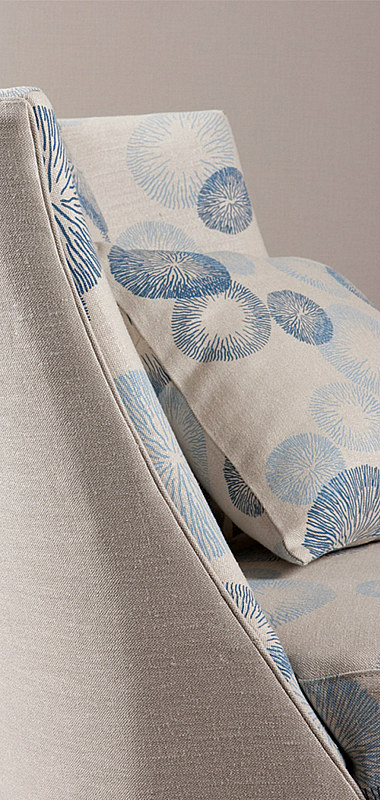 Our collections of natural fabric, woven from the finest Linen and Hemp fibre bring a fresh sophisticated feel to today's world of interior design.
Innovative original print and textile design is infused throughout our ranges. From lightweight Linen and Hemp curtain fabric, to richly textured Linen and Hemp upholstery suitable for loose or fixed covers.
The long natural fibres used to weave our fabrics give a wonderful textural quality surpassing all other natural fabrics for both appearance and durability.
Premium dye systems for natural fibre textiles create a beautiful coloured fabric resilient to sunlight fading.