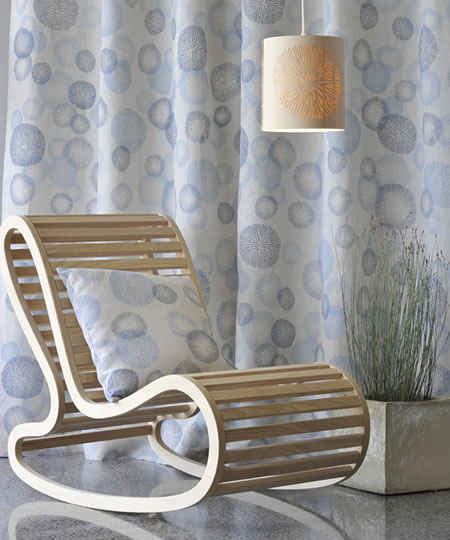 From the Traces Series by David Trubridge "Rings Sheer Collection" is a beautiful, delicately flowing drapery fabric, sophisticated yet imbued with an original & organic natural feel.
Rings Sheer is printed in New Zealand on a beautiful finely woven 100% natural sheer linen with a soft oatmeal hue - which is sustainably produced, and biodegradable - luxury with a true lightness of being.
The crackled surface of melt pools on an Antarctic glacier; intricate, abstract layers of siltstone along a rocky Otago coastline; shoot-green bursts of life after a winter deluge in the Outback - these are the evocative images that inspired Rings.
"The land will give you colour combinations that may be unlikely but that always seem to work so well together," says Trubridge.
Rings, colours and patterns are inspired by landscapes photographed by David on his adventures around the world. "The photos are the only trace I have of my time in these places. On the aeroplane coming home, I'd often draw expressive 'doodles' as an attempt to create, in a sort of meditative process, something of my feeling for the rhythms and patterns of nature."