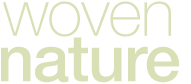 Hemptech designs innovative natural and sustainable textiles for the soft furnishing and interior design industry.
Creating original high quality natural fabrics from within Hemptech's Design Studio is central to our company's commitment to fresh new sustainable textile design.
Hemptech is passionate about creating fabrics of the highest standard and this is reflected in our reputation for outstanding product and service.
Natural fibres gifted by nature - woven into beautiful fabrics - enhancing both modern or traditional interiors.